Where traditional SEO is centered around optimizing web pages to drive traffic to websites, local SEO is aimed at building reliable and relevant signals around specific physical locations.
Reputation Management
Turn negative reviews into opportunities. 97% of consumers say online reviews influence their buying decision and 88% of consumers trust online reviews as much as personal recommendations.
Our services identify, escalate and respond to all reviews; positive or negative. We see what's being said online and engage in online conversation. We respond to Google, Yelp, and Facebook. Not only does responding to reviews increase trust and credibility, but it can improve your search engine ranking. You've spent a great deal of time and effort attracting customers, and retaining them is just as important.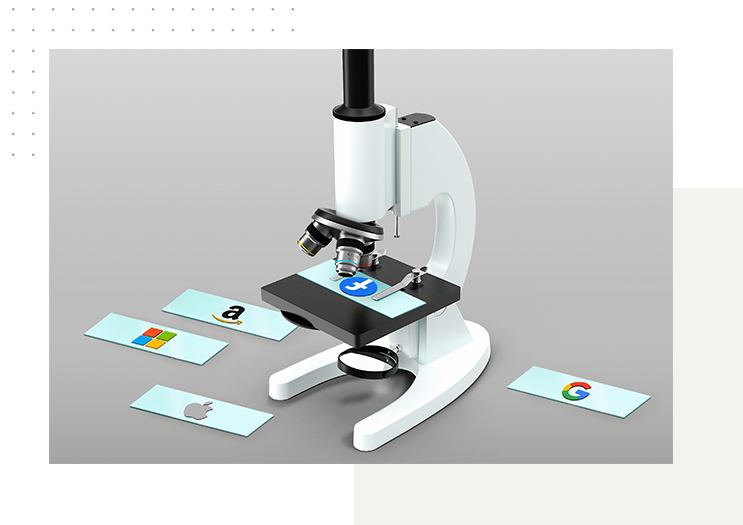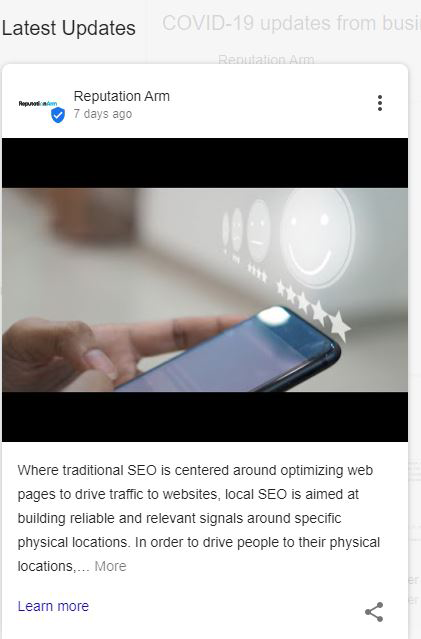 Google My Business Post Capabilities
Our all in one platform does more than just pull in reviews from Google, it will also allow you to upload Google posts and provide analytic data behind each post. Automate promotion of business events and special offers on your Google My Business page with the Reputation ARM dashboard. Posting to Google My Business should be done once every 7 days. Google looks favorably on businesses that use Google products frequently.
Review Builder
Businesses without reviews struggle to improve their SEO. The quality and quantity of reviews on Google is the second most important ranking factor for ranking on Google. The benefits not only improve your relationship with your customers, it can provide real insight into what your customers think about your brand and help improve your SEO.
We provide email and text tools to automatically solicit new reviews from customers.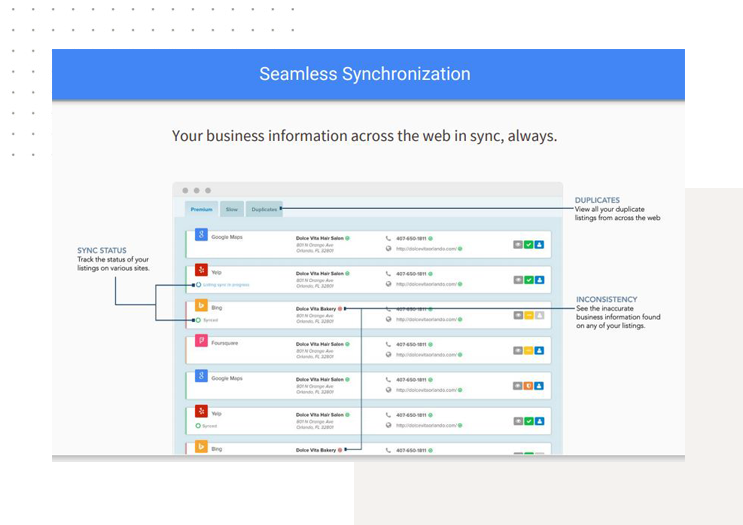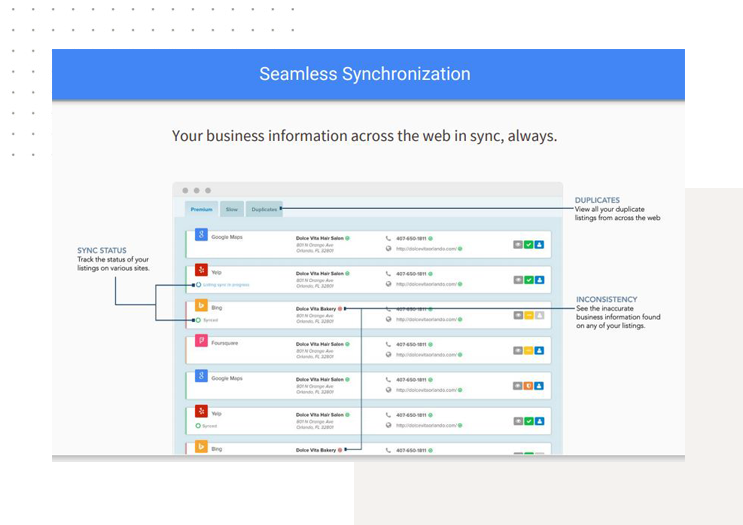 Citations Management
Your location data is pushed into the platform automatically. We optimize the data and syndicate it out to over 45 directories and manage duplicates. Similar to citing a source in a research paper, online citations have a purpose. You are letting the reader know that you did the proper research to get your information. Search engines are doing the same thing when they crawl other sites. They want to make sure that the end user is getting reliable data about a local business and ensure that the business is indeed a legitimate and active business. The more times the search engine finds your citation data, the more reliable your business becomes. Businesses that Google sees as legitimate enjoy higher search engine visibility.